Robert Schleip PhD
The Spine of the Story
Both a Clinician and Scientist and one of the Pioneers in Fascia Research – Robert's narrative builds a bridge between science, the clinic and everything in between.
Learn More About Robert
Sliep's Role in the Secret Life of Fascia Documentary
By articulating the nature of fascia, Dr. Robert Schliep is helping reinvigorate manual therapy, sports medicine, and Recovery.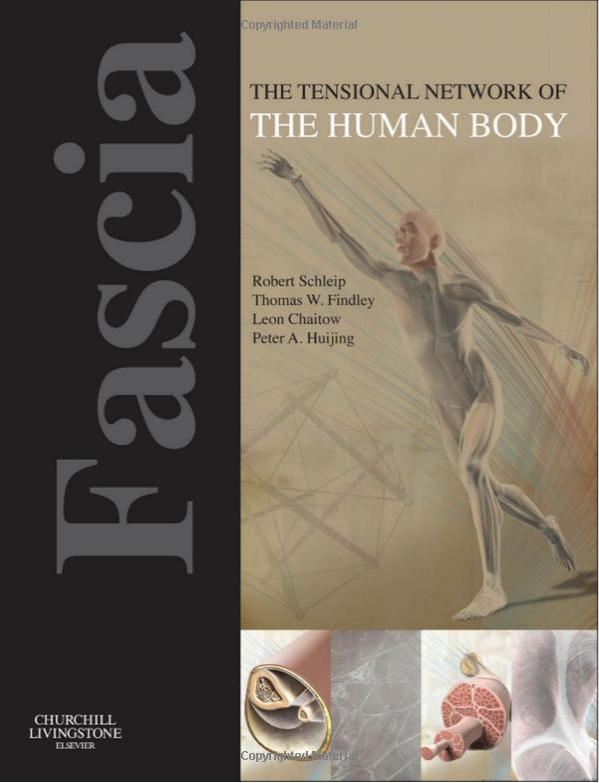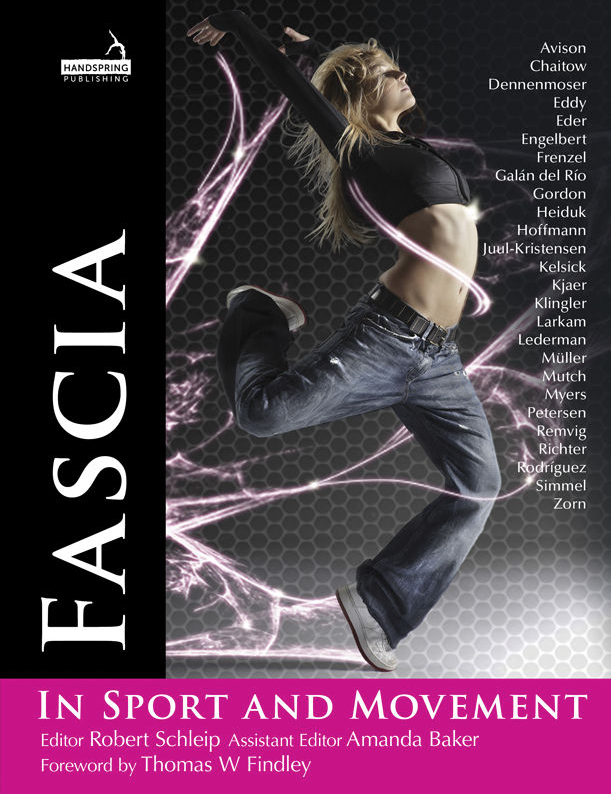 "Think of Fascia as a Spring"
Dr. Schleip
"Fascia has been treated like a Cinderella in the whole field of medicine."
Dr. Schleip
Curated Videos of Robert Schleip
Fascinating Fascia: Latest News
Fascial Fitness Pilates Workshop
Fascia as internal sensor
Interview with Dr. Schleip on New Perspectives in Fascia Research
Listen
Podcast Interviews with
Dr. Robert Schleip
Adopting VS BUying
"The Fascia Episode! Dr. Robert Schleip leading Fascia research scientist shares up to date news on Ultrasound imaging of fascia, measuring fascia elasticity and the devices he uses, breaking news on the number of sensory nerve endings in fascia and much more!"
Books and Ideas Podcast
"An interview with Dr. Robert Schleip of the University of Ulm, Germany. We discuss recent discoveries about fascia-a key element of connective tissue, which is involved in wound-healing and chronic pain. Dr. Schleip also shares his personal experience in moving from his role as a practitioner of rolfing to doing basic science research."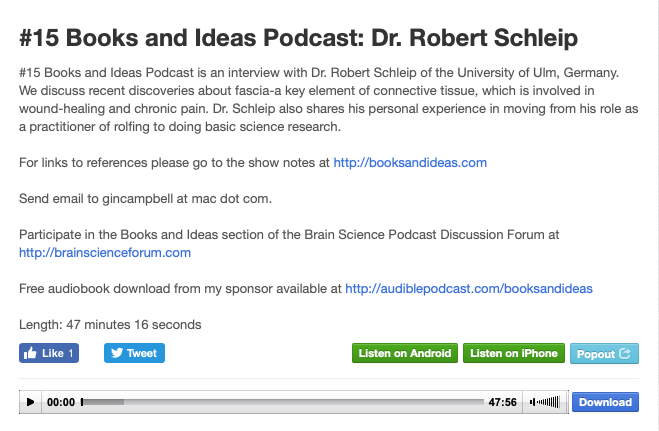 Selection of Published Articles and Papers by Dr. Robert Schleip